ABOUT US
History and Future of Hasanoğlu Construction
HASANOĞLU CONSTRUCTION, established in 1993 by Mustafa Hasanoğlu, has the goal of constructing buildings prioritizing "Quality and Trust"by combining technologies of the future with aesthetic and functionality.
For this purpose, as one of the leading players of the real estate and construction sector, the company constructs and develops infrastructure projects, residence, office, university, hospital and public buildings. Thanks to its professional team and 25-year sector knowledge and expertise of its Group Companies HBN İNŞAAT PROJE and MAKSUT MÜHENDİSLİK, it combines growing economy of our country with its power to leap forward and launches successful projects.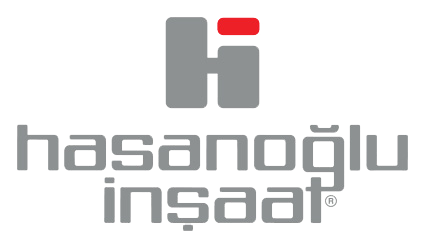 HASANOĞLU CONSTRUCTION got stronger and stronger each day with the public and private sector projects completed successfully since the first day of its establishment and it managed to be one of the leading sector companies with its innovative approach and high technology used in its projects. When the real estate and construction sectors were booming in the 2000s, it company managed to set an example of branding in the sector with'BANUEVLERİ' brand thanks to its R&D works and investments and it improved value of the region with 'BANUEVLERİ BAHÇEŞEHİR' ile bölgenin değerine değer katmıştır.Bu başarılar ile birlikte, Ar-Ge çalışmaları ve yatırımlarına hız vererek, günün gelişmekte olan bölgelerinde 'BANUEVLERİ' that has become the symbol of Bahçeşehir district as well as being the first project of this brand. In addition to these achievements, the company focuses on R&D works and investments and continues to launch "BANUEVLERİ" residence projects and other public investments.
In addition to large-scale projects adding value to Turkey, HASANOĞLU CONSTRUCTION supports educational, environmental, cultural, artistic and healthcare projects launched in cooperation with MUSTAFA HASANOĞLU FOUNDATION. The company's goal is to add more value to its country and community through the leading role it has assumed in the future of Turkey and it uses the company resources accordingly.
As HASANOĞLU CONSTRUCTION;
we continue to work with our first-day "passion and discipline" on each brick we put, each floor we build and each project we complete.
Our Vision
Becoming a top player of the sector by working with the same "passion and discipline" since our establishment.
Our Mission
Building "Trust and Quality" by embracing our inherited values.
---